Ready to end overwhelm NOW?
What if... you had true CLARITY about what is really causing you to feel overwhelmed?
What if... you had tried & true tools to support lasting inner PEACE ?
What if... you could experience grounded PRESENCE in your life, love, and work?
What if... you knew how to use your energy wisely to activate your authentic PERSONAL POWER with grace and ease?


Join us for a special four week journey that will help you see that all of this is possible!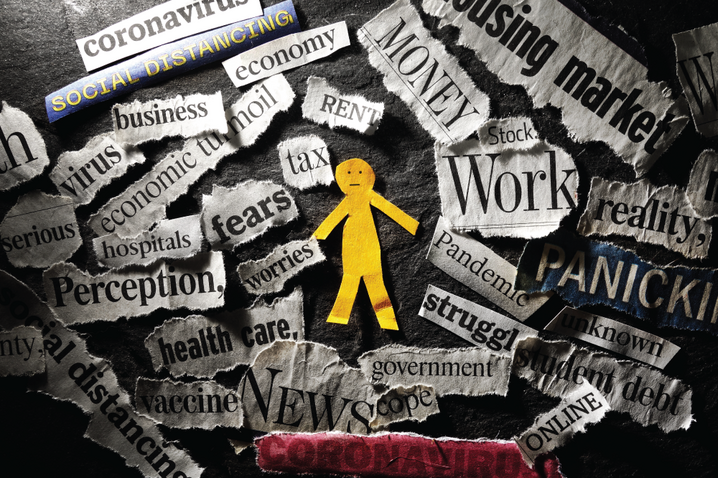 Here's the problem...


The world around us is rapidly shifting.
Contradicting narratives and divisiveness have you questioning your sanity.
You feel like you can't keep up.
You feel like you are not doing enough.
Despite your best intentions, self care is the first thing to go out the window...
And this leaves you feeling like YOU are not enough.
All of this can be overwhelming. If you let it be. Overwhelm is habitual. Overwhelm is an epidemic...
...and it doesn't have to be this way!
YOU can help stop the spread!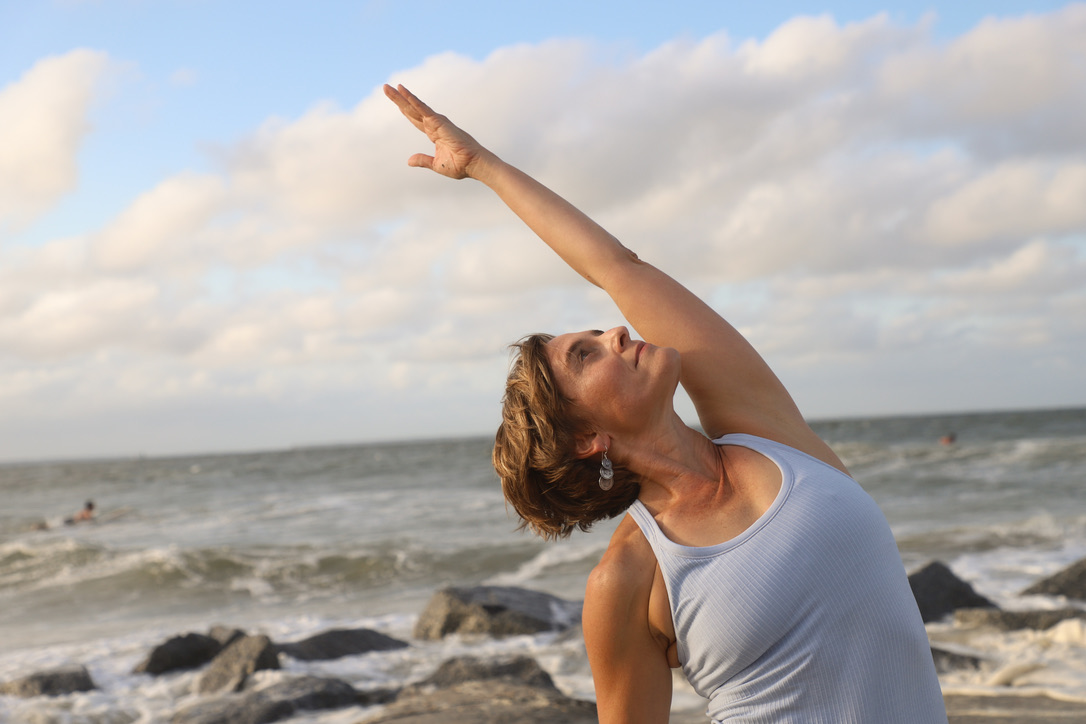 Hi, I'm Kendall
I wear many hats: co-owner of New Yoga Now, mom of two teenagers, part-time editorial assistant, and busy private yoga teacher. One morning in 2016, I was speeding my kids to school, thinking about deadlines and planning emails when I blindly rear-ended someone at a stoplight. Luckily, the accident was minor, but it was my wake up call. I didn't want my children to grow up with a chaotic, overwhelmed mother! The accident was the beginning of my inner journey, and since then I have developed practices that keep me connected to authentic presence, joy and freedom I did not know was possible! I am so excited to help you become aware of your own patterns and realize the power you have when you step into the driver's seat of your life!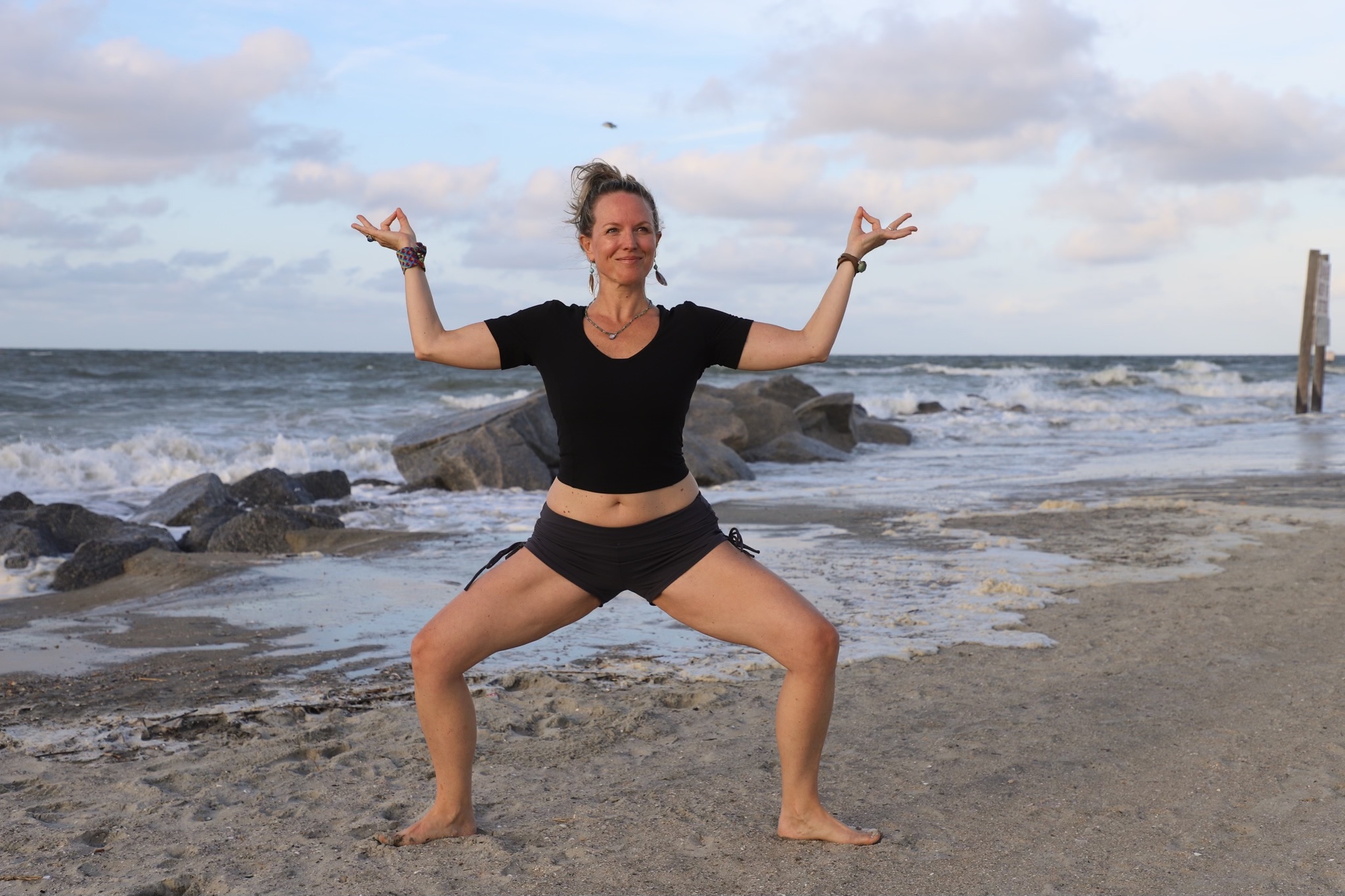 Hi, I'm Emily
I spent 13 years as GIS Analyst supporting the engineering industry and found myself feeling overwhelmed and stressed as a default state much of the time. I leaned into practices like yoga, acupuncture, massage, essential oils, and emotions based coaching and became fascinated with healing the mind/body/spirit connection in the process. I spend my time as a Wellness Advocate w/ doTERRA, yoga teacher, Emotions Mentor Coach, and a board member of mental health non-profit called Heads Up Guidance Services here in Savannah. So, there is always a lot swirling around on my to do list. I am devoted to my practices that keep me steady and in my heart. It is my intention to help you develop self-awareness, break through your limiting beliefs and into your potential as the true artist of your life and work.


WHO WE WORK WITH:
✨Busy professionals wanting to master their mindset and energy.
✨Individuals in the "Yes" mode of life wanting to expand soulfully into a higher potential.
✨Creative professionals and heart-centered entrepreneurs desiring more internal balance despite juggling many overlapping responsibilities.
✨Holistically-minded individuals interested and committed to their personal growth and development.
WHO WE DON'T WORK WITH:
✨Individuals stuck in victim mentality or those unwilling to take an honest look at their own BS (Belief Systems)
✨Clients with mental health issues that are better suited for licensed therapists or counselors.
✨Those who want to stay in their comfort zone.
WHY WE ARE DIFFERENT
Prior to becoming mind/ body/ energy healers, we were both trained Earth Scientists.
Kendall, in Geology, and Emily in Geography. Our combined experience in these fields instilled in us the skills of critical thinking, the ability to see beneath the surface, identify patterns and see how these patterns affect the big picture.
We have both been on our own individual healing journeys around shadow, inner child and ancestral wound work, which have opened our eyes and hearts to the power we each have within us to free ourselves from the limitations of our subconscious patterning.
Each in our own way, we are natural bridge builders.
We understand how to help you get clear on where you are and simply guide you toward your desire to feel more empowered.
We are 100% results-driven. Our complimentary teaching styles will bring you real results if you commit to yourself and the program.
And, you get lifetime access to all of the modules.
We both understand firsthand how the paradox of overwhelm keeps us in a cycle of disempowerment... and we want to help you break free of the cycle!
We know that anything you want to achieve or receive is already yours and we will help you realize that truth.
HOW IT WORKS
💫We will meet weekly on Zoom every Wednesday at 12pm EST to set you up for the week ahead.
💫Upon registration, you will receive access to our introductory content that lays the foundation for our work together.


💫Pre-recorded content will be released weekly in sections called Milestones. A milestone is defined as "a significant event or important change in the stage of development of a person or a project"- THIS is what you will experience week after week.


💫Each Milestone will contain potent education, practices, journaling prompts, coaching and inspired action steps to support your transformation from Overwhelm to Empowerment.
💫 Once registered, you have lifetime access to the content.
✨
Milestone 0: Introduction
Before the course begins, you will understand:
what overwhelm is
how it is different from stress
what empowerment means to Kendall and Emily
the paradox of overwhelm and why we must break the cycle
We will provide grounding practices and journal prompts to prepare you for your journey.
✨
Milestone 1: Clarity
Do you often find yourself spinning your wheels and lacking clarity on your direction?
Are you ready to understand the dynamics of what is really driving your sense of overwhelm? (It's not what you think!)
In Week 1 of the course, you will:
get clear on how your beliefs, language, attention and behavior are contributing to your overwhelm
acquire simple yet profoundly effective energetic tools and practices for ending the internal wars within yourself.
Clarity is power and you are on your way to stepping into yours.
✨
Milestone 2: Peace
Are you ready to tap into a more graceful relationship with the present moment? Like overwhelm, peace is a habit.
In Week 2 of the course, we tap into deceptively simple self-care practices, neuroscience and universal laws to help you get into the driver's seat of your thoughts, emotions, and energy.
You will learn to RELEASE the disempowering cycles of:
resistance to what is
ruminating over the past
worrying about the future
You will learn to CREATE a more peaceful relationship to whatever is happening in your life through:
working with intention
elevated emotion
the power of the present moment
"Peace is not a destination, an acquisition. It is an excavation... Peace is what grows when the illusions fall away and you see clearly what is real. Which is love." Jaiya John
✨
Milestone 3: Presence
How often do you find yourself in many places all at one time? This dilutes your effectiveness as a human and disconnects you from the present moment. Being present allows you to tap into your full well of resources (which is rich and deep!) to respond honestly moment by moment. (Hello intuition!)
In week 3 we will share simple, powerful tools to help you:
increase your awareness and self-management
develop keen discernment around what nourishes your spirit and energy (and what drains it!)
develop your emotional intelligence
make BETTER CHOICES in response to external stressors
become more confident, embodied, grounded, focused, and present for yourself and those around you
You will learn to activate the best gift that you can offer anyone... your calm relaxed presence.
✨
Milestone 4: Personal Power
The world as we know it is designed to disempower you. If you are kept in the realms of fear, anxiety, and confusion then you are going to damper your ability to manifest your dreams, goals and desires.
ENERGY is POWER...
...so how you spend your energy dictates your level of personal power.
In week 4, we dive into an INTERNAL concept of power. You will:
realize your ability to generate energy
tap into how you use emotional resources - such as your belief in yourself, appreciation, kindness and compassion.
become fluent in the language of your own energy
awaken to a new and deeper sense of EMPOWERMENT in your daily life!
Many great spiritual teachers of the world describe the heart as the source of true power. You will walk away from this course knowing how to drop down and into yours.
✨
Featured Products
Showcase other available courses, bundles, and coaching products you're selling with the Featured Products block to provide alternatives to visitors who may not be interested in this specific product.
Check your inbox to confirm your subscription